Workshops are a great way to learn new skills, share ideas and meet other passionate artists.
My workshops vary on what each group wish to gain from their experience, be it landscape or urban- but it always tends to be led by my own way of working, with a basis on drawing, sketchbook work, technical aspects such as preparing boards and building up a painting through layering. 
Available for one to one, group bookings or artists talks-  workshops can be catered for absolute beginners to more advanced painters. Having your own equipment would be a must.
For more information on prices and other FAQ's click here
Please contact me to enquire about making a booking or finding an upcoming workshop near you.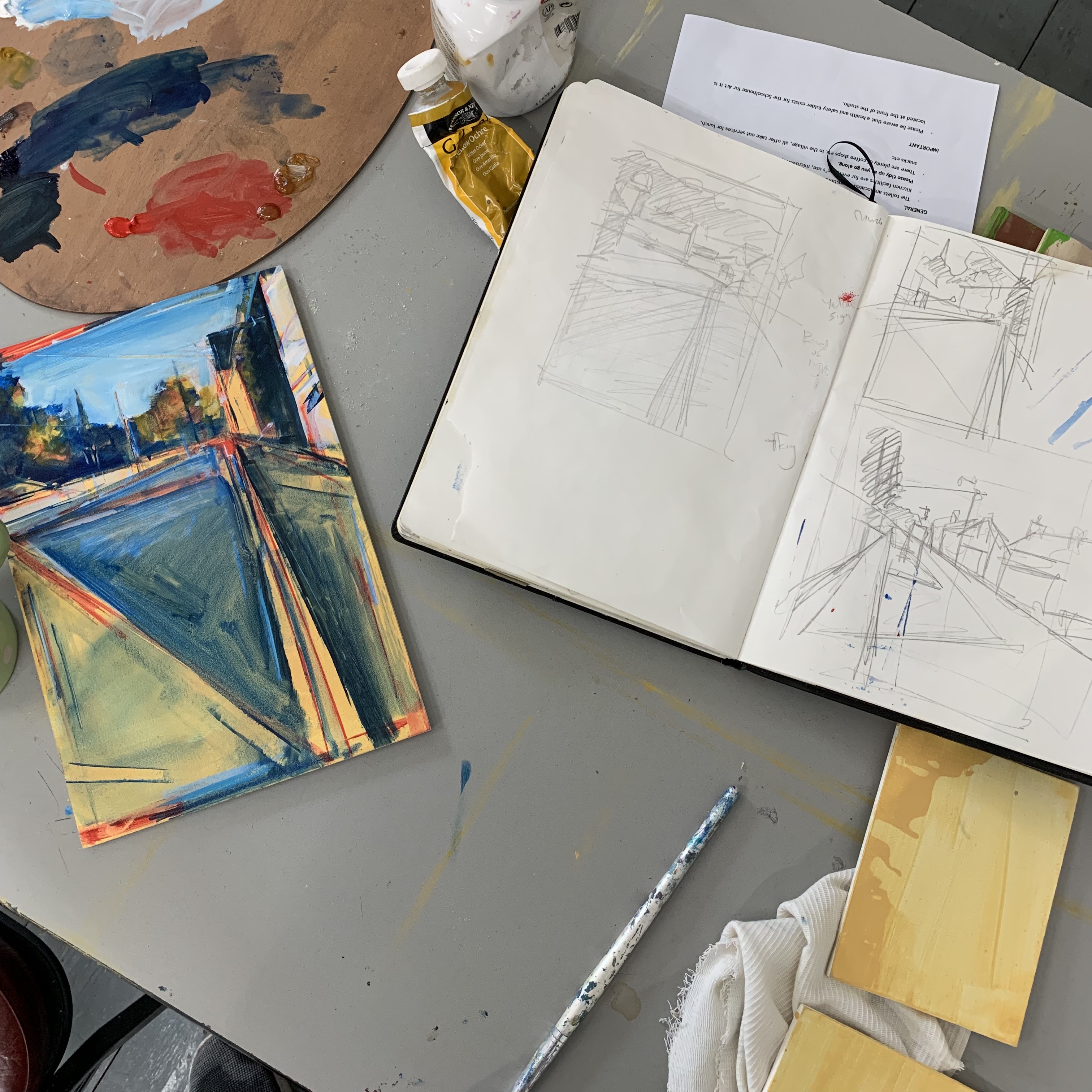 Please contact me for more information, keep and eye on my website or sign up to my newsletter below:
I have done a number of art workshops and talks all around the world. From the UK, to Ireland, Canada, New Zealand and Australia.
I am passionate about sharing my experiences with other artists- but I also feel strongly about the fact that I am also learning- so sharing processes and ideas is always a fun and rewarding experience.
Below are examples from some of those workshops
Get in touch to get Tom to talk at your events…