Landscape Artist of the Year
In 2017 I competed on Sky Arts Landscape artist of the Year for a chance to win a £10,000 commission for Theatre Royal Drury Lane's permanent collection. Fortunately enough for me- I won. I traveled to to Jamaica where I explored the home of legendary playwright Noel Coward's home- Firefly. Once back, I completed the commission painting and unveiled it in front of the cameras.
Selected pieces from the series…
Noel Coward's Estate- Firefly, Jamaica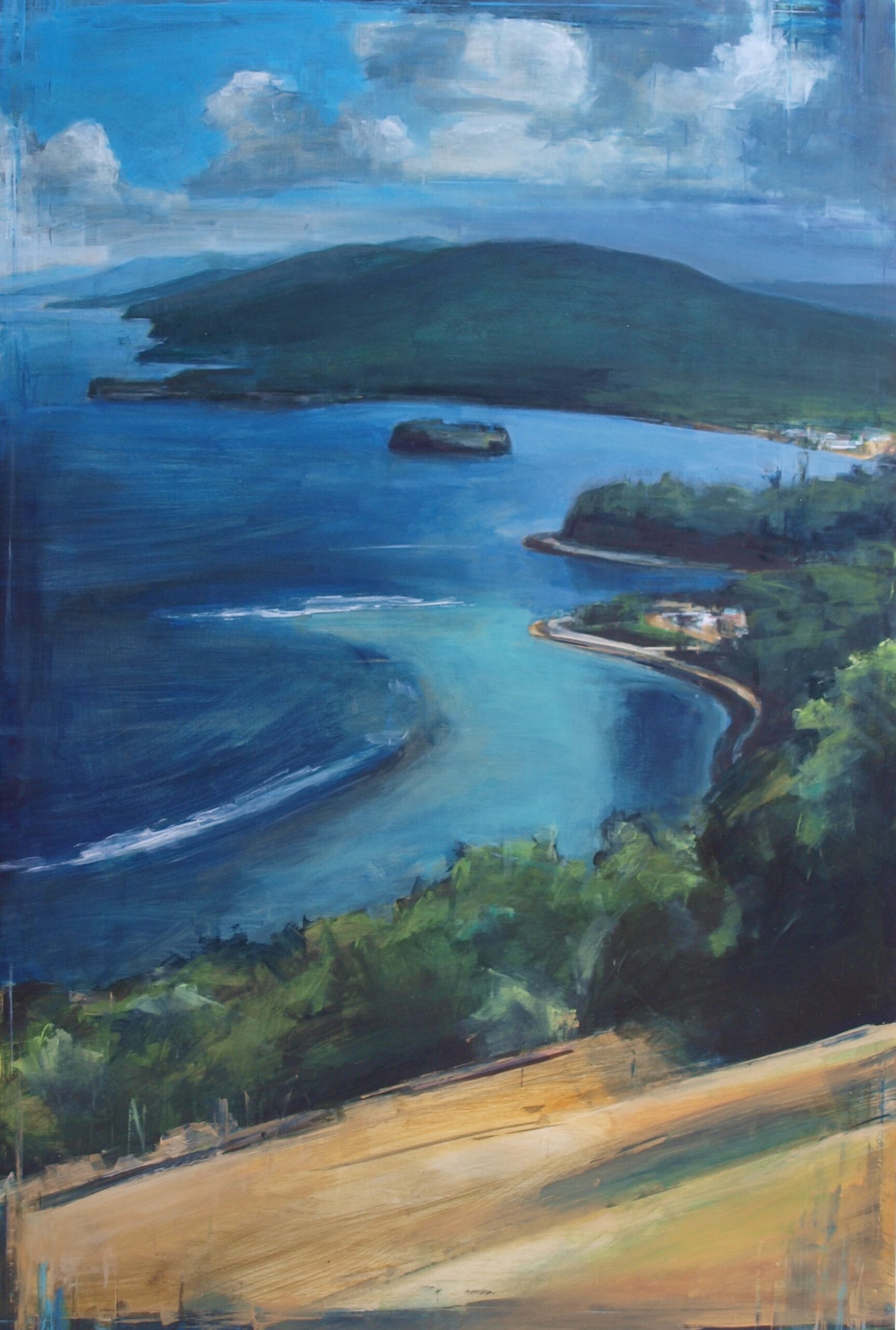 'The View from Firefly' 
After winning the final stage in the UK, I was lucky enough to be sent to Jamaica where I was tasked with the creation of a commision piece of the View from Noel Coward house 'Firefly'.
Whilst there I created a number of pencil and paint studies, some of which you can see above. 
The commision piece itself was unvealed in front of the cameras at Theatre Royal, Drury Lane where it is currently on display. 
Winkworth Arborteum, Surrey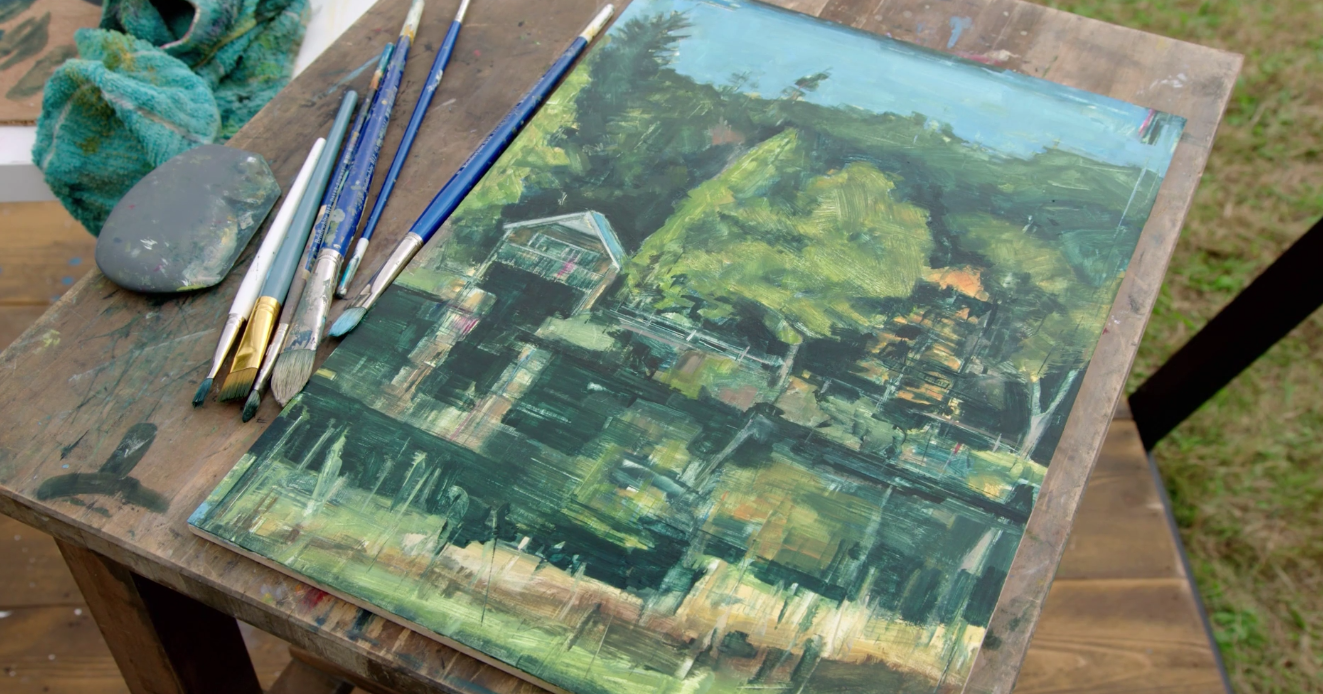 'The Boathouse' 
The final stage for Landscape Artist of the Year 2017 was at Winkworth arboretum in Surrey, where I competed against two other fantastic artists for the chance to win. 
Kilchurn Castle, Argyll & Bute, Scotland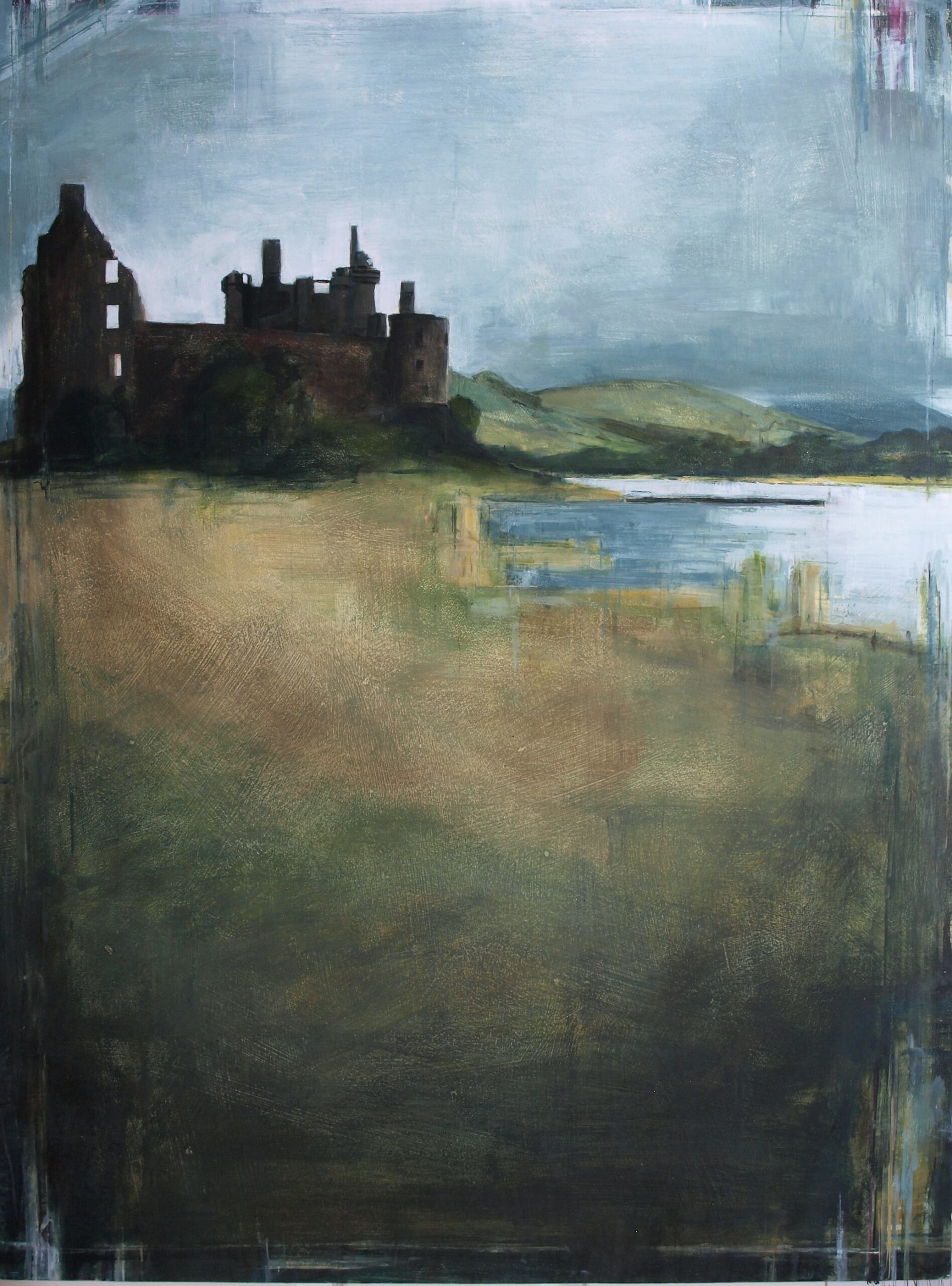 'Kilchurn Castle'
As part of the final stage, all three artists were sent to three different locations around the UK for a commission piece. The challenge was to collect preliminary work on location- drawings, paint studies, photographs and notes- then to respond to these in a set time limit- four weeks.
I visited Kilchern Castle on Loch Awe in Scotland. Despite the insects- it was a great, surreal experience. The power, beauty, history and atmosphere on this location was everywhere. I attempted to at least capture of it in my painting. 
Again- I made a number of versions from the visit. You can see some of these here.
The Hop Farm, Enysford, Kent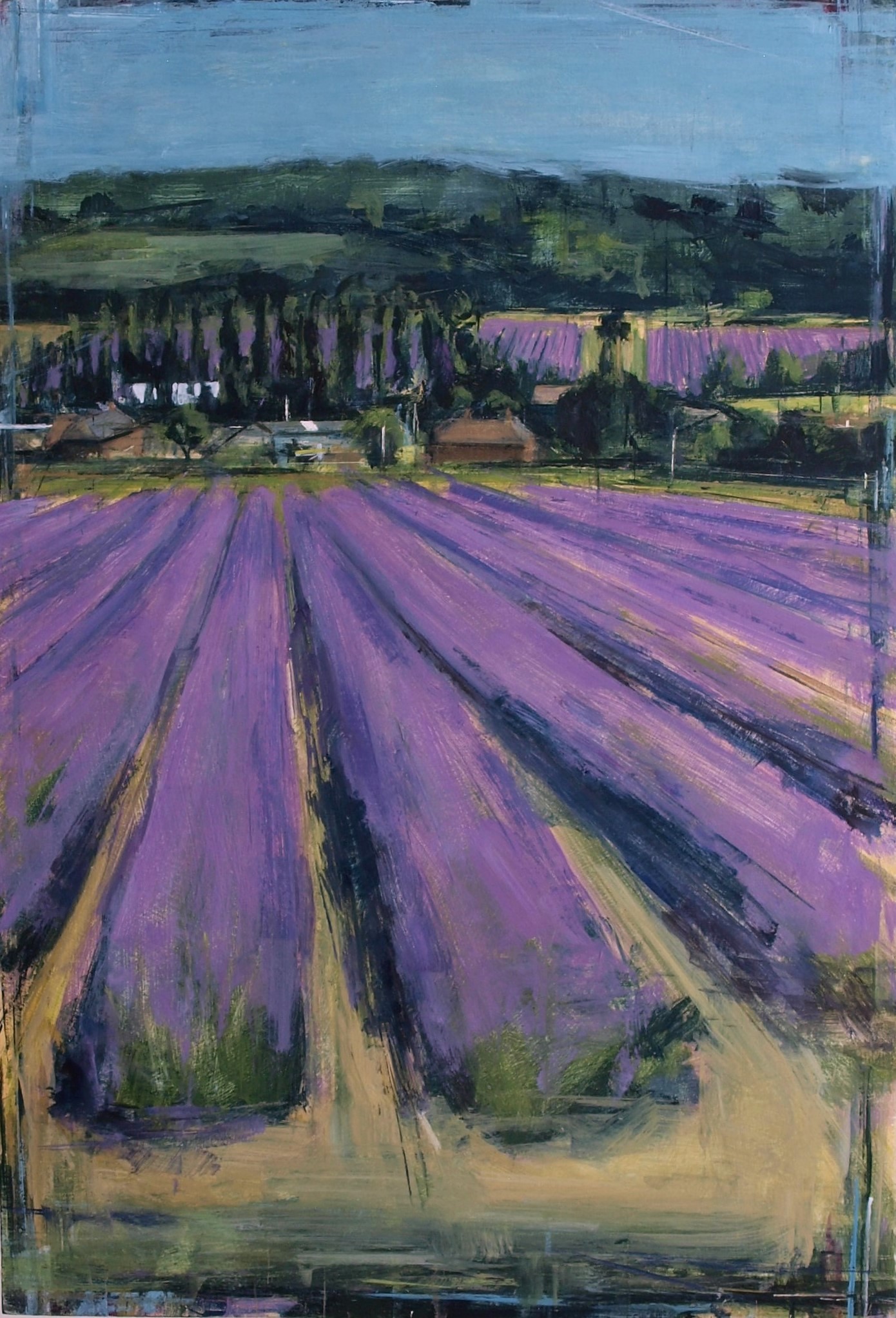 Lavender Fields
My favorite painting made on the show came at 'The Hop Farm'- a beautiful location in Kent with rolling hills and the good weather to match.
For me however, perspective and contrast of colour is vital. The view we had from the pods provided all of this and more. Tai Shan Shirenberg himself said 'This view was almost made for you.
I made three paintings during the four hours as is normal in my process. 
Worms Head, Gower Penisular, South Wales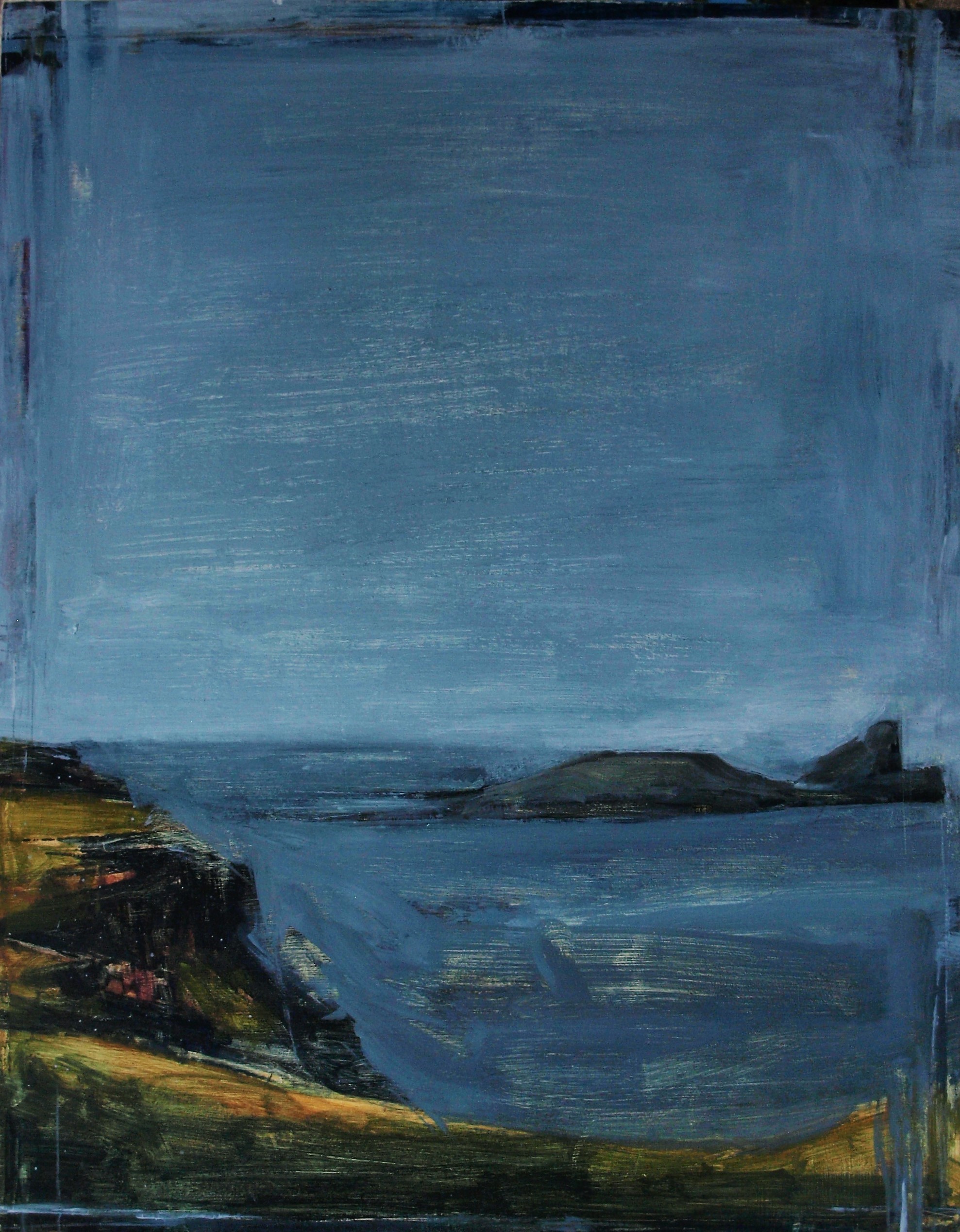 Worms Head
The first stage of my journey on Landscape Artist of the Year was in South Wales on the Gower. We were treated to typically Welsh weather- driving rain and grey, flat light.
Fortunately for me- after spending five years of my life further up the coast in Aberystwyth, I was used to painting in these conditions. This- in hindsight standed my in good stead!
I created four boards, but only finished two paintings. Of the two I selected the compostion which I was more happy with. It proved to be the right choice which got me a ticket to the semi final stage. 
Catherine Soriano, Art Historian/ Judge on SkyArts Landscape Artist of the Year
Click here for information on upcoming workshops and talks

Tom Voyce (b. 1989) is a Landscape painter currently based in the UK who is interested in portraying the essence of place.